Our Mission
As a company, it is our daily goal to provide our customers with the highest quality, on time service. In doing so, we are ever mindful to operate our vehicles in a safe, courteous and professional manner for the sake of the general public, our customers, our co-workers, and the environment. We strive to conduct ourselves, on behalf of our customers, as a reflection of perfection.
Company History
Olson Carriers Inc. OCI has grown into a strong, well established company with a lengthy family history in the trucking industry.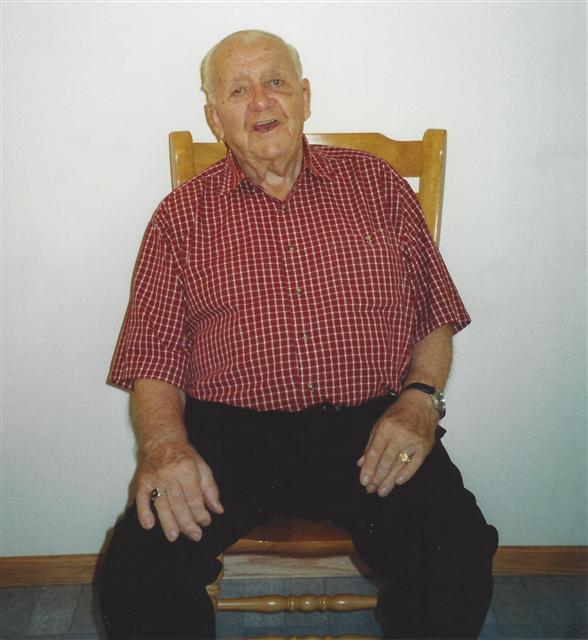 In 1957, Kermit Olson (Grandpa) bought a 1950 Ford straight truck to haul livestock from Paynesville, MN to the stockyards in S. St. Paul, MN. Kermit added a second truck in 1959 when he purchased a 1958 Chevrolet straight truck.
A year later, Kermit expanded his operation when he bought out another local carrier (Bill Weber) which consisted of 2 tractors, 2 livestock trailers, a single axle dry van, and 3 additional straight trucks.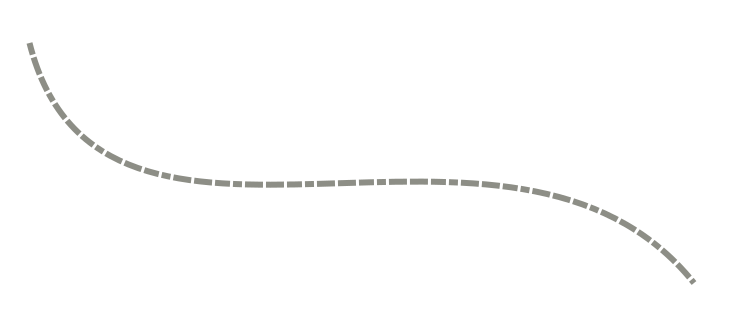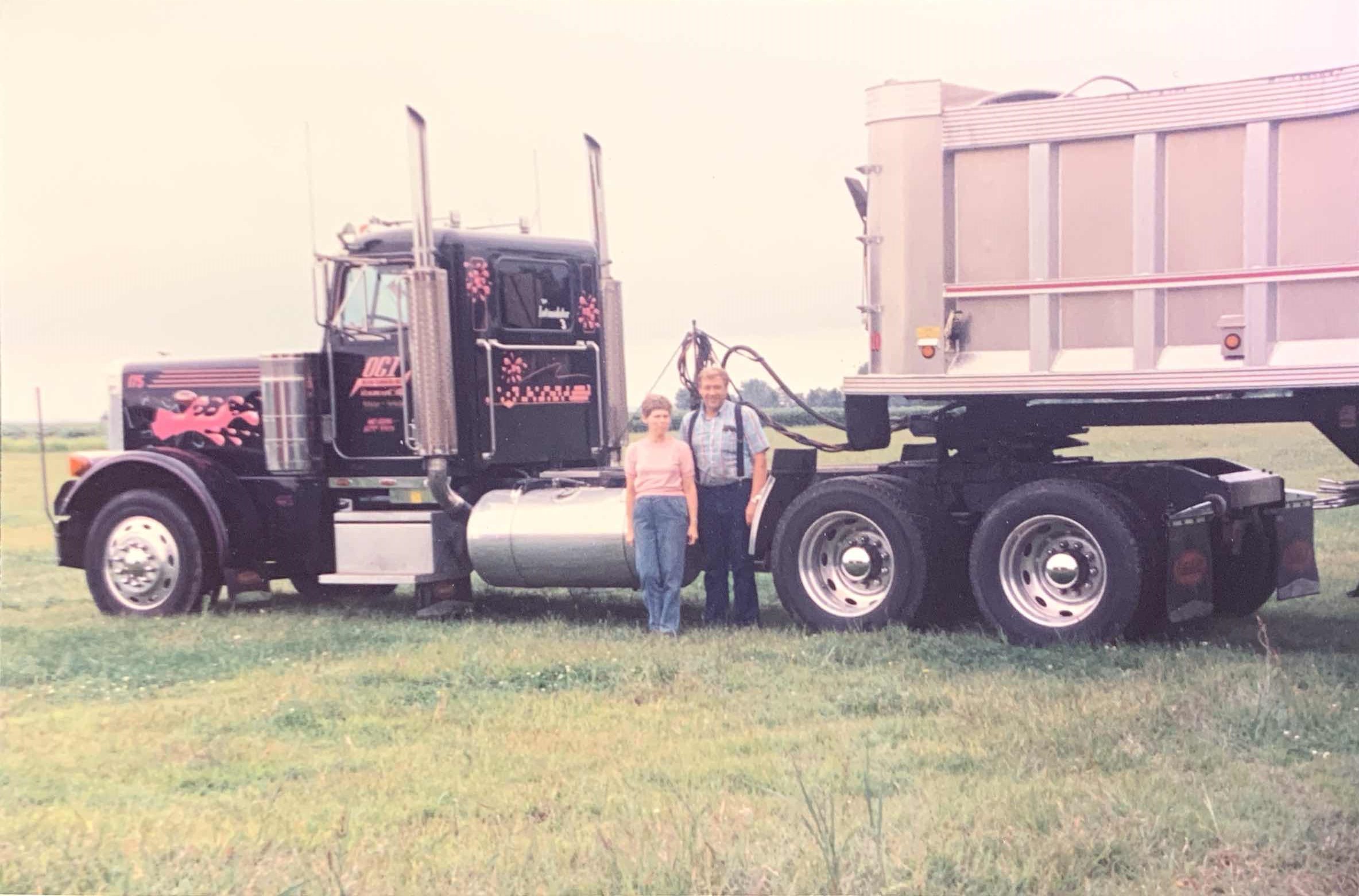 Jim & Liz Olson
In 1966, Jim Olson entered into a partnership with his brother as they purchased Olson Trucking from their dad, Kermit. Equipped with 6 straight trucks, 2 tractors and 5 trailers, they hauled livestock and eggs in Minnesota, South Dakota, and Iowa.
In 1967 they added specialized flatbed freight, hauling into the Northwestern region of the US and Canada. By the time of trucking deregulation in 1982, they had expanded to ten trucks. To take advantage of changes wrote by the deregulated market, the partnership was dissolved.
In 1982, Jim & Liz moved to Rosemount, MN where they formed Olson Carriers Inc. OCI consisting of 4 trucks and 3 end-dump trailers. OCI established strong business relationships in the early 1980's that are still viable today.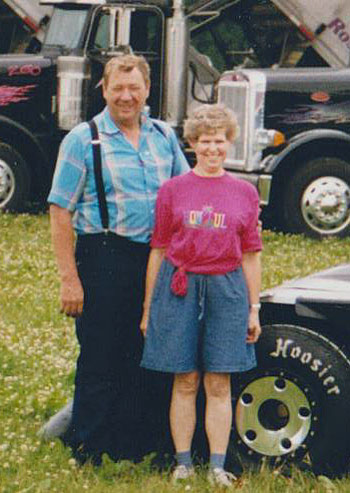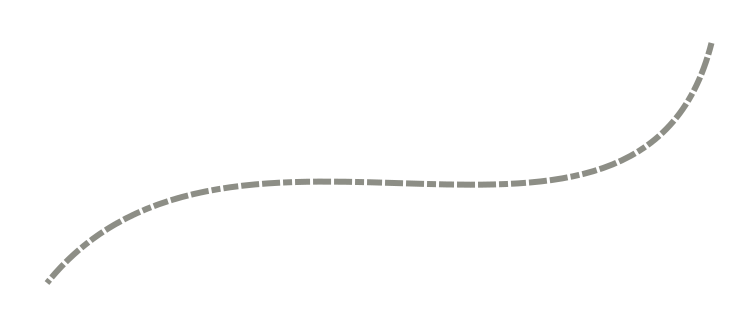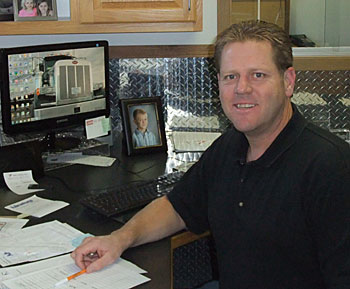 Tom Olson
In 1997, Jim & Liz decided to step aside from the company, selling the company assets to their son, Tom Olson. Tom drove for his dad since 1985, and with 12 years of on the job experience provided Tom with the insight to lead the company successfully.
Today, Tom is the CEO/President of the business and said that he will keep the business running for a family tradition.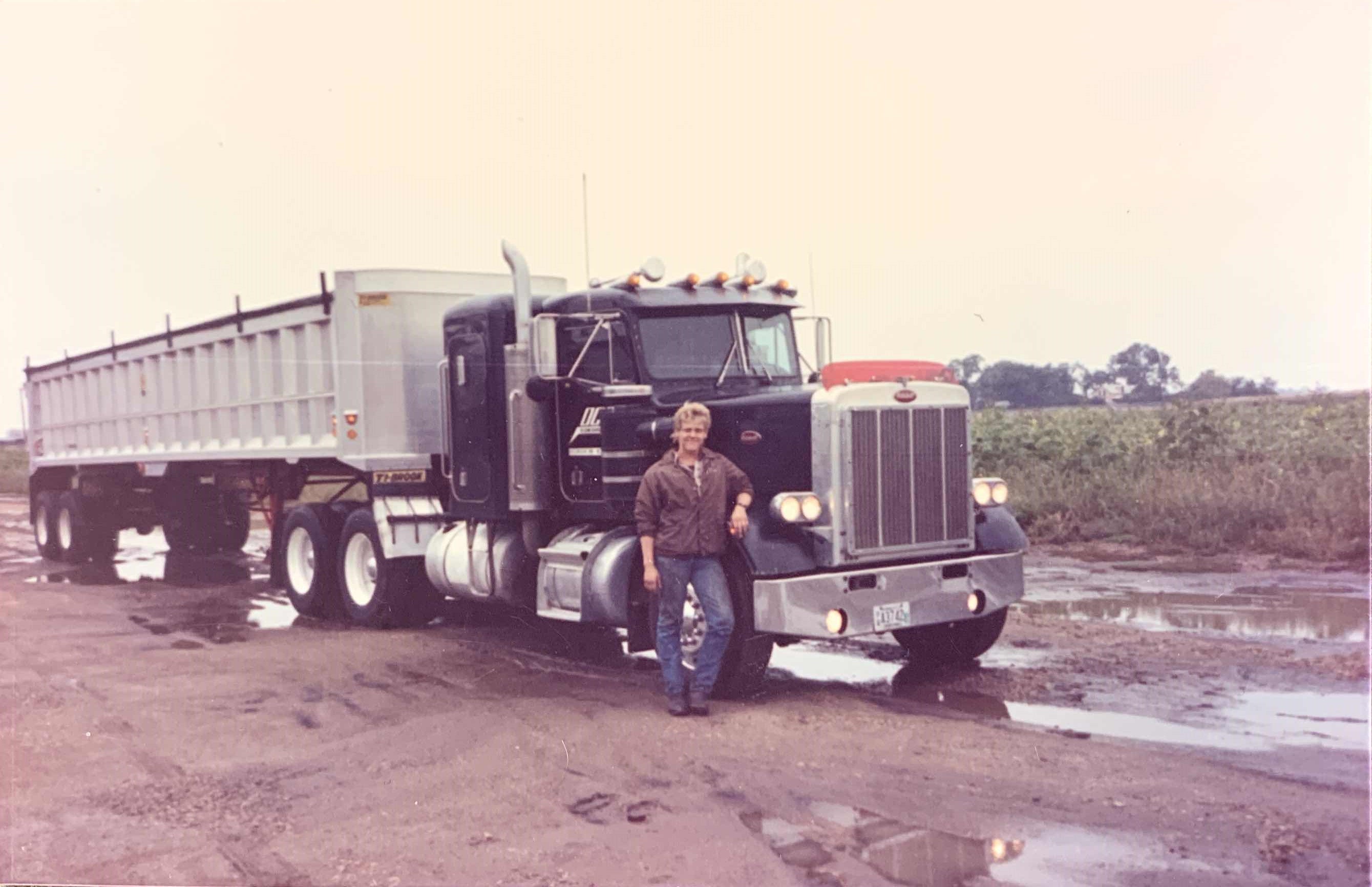 Specialized in Dry Bulk Materials
OCI has shown a strong healthy growth since its inception in 1982, specializing in the transportation of dry bulk materials such as:
Coal
Petroleum By-products
Road Salt
Frac Sand
Aggregate
Slag
Scrap Iron
Fertilizer
Aluminum
Grain
Recyclables
Glass